You are here: Homepage >> Events In Cardiff >> Comedy >> Simon Day – In Character
Simon Day – In Character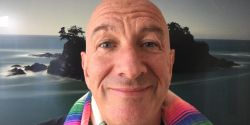 When: Monday 16th October 2017
Where: The Glee Club, Mermaid Quay, Tacoma Square, Cardiff Bay, Cardiff CF10 5BZ
Simon Day – In Character – Brian Pern, Billy Bleach, Geoffrey Allerton, Tony Beckton
TIMES

Doors open 19:00:00
Last entry 19:45:00
Show starts 20:00:00

Simon Day – In Character – Brian Pern, Billy Bleach, Geoffrey Allerton, Tony Beckton

BRIAN PERN - Prog rocker and humanitarian Brian will perform a piece involving music and some modern dance.

BILLY BLEACH - The Fast Show pub bore and star of the Grass witness protection programme. Billy a clever, long time unemployed know it all, who lives with his mum in Bermondsey South East London, will be speaking to the public for the first time since being in rehab for gambling and constant overt sexist remarks in the pub.

GEOFFREY ALLERTON - Confirmed bachelor and unpublished Yorkshire poet Geoffrey will be reading from his poetry collection 'marking time'.

TONY BECKTON - One of Britain's most dangerous men and habitual criminal who has served over 27 years in various prisons, Tony will be reading from his memoirs 'BEYOND REASON' and discussing the problems he faces trying to go straight and not headbutt any traffic wardens.