You are here: Homepage >> Events In Cardiff >> Pop Concerts & Festivals >> WOMEX 2013 Cardiff
WOMEX 2013 Cardiff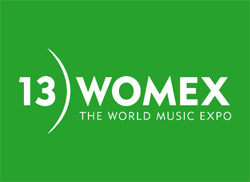 When: Wednesday 23rd October 2013 -> Sunday 27th October 2013
Where: Wales Millennium Centre & Cardiff Motorpoint Arena
Cardiff has won the international bid to host WOMEX, the leading world music expo, from 23rd to 27th October 2013.
The prestigious international event includes around 60 concerts featuring 300 plus artists, a trade fair exhibiting in the region of 650 companies from over 90 countries, as well as more than 400 national and international journalists.
Two main venues have been appointed for WOMEX 2013 Cardiff. Wales Millennium Centre will act as the night venue, whilst Cardiff Motorpoint Arena will act as the daytime venue.
For further details, please visit the websites listed below.