You are here: Homepage >> Events In Cardiff >> Stage, Theatre & Musical >> Na, Nel!
Na, Nel!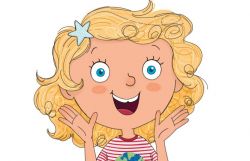 When: Monday 16th July 2018 -> Tuesday 17th July 2018
Where: Sherman Theatre, Sherman Theatre, Senghennydd Road, Cathays, Cardiff, CF24 4YE
Following the success of 'Do I have to wake up? / Oes Rhaid i mi Ddeffro?' and 'Diwrnod Hyfryd Sali Mali' we are pleased, and very excited, to announce that Cwmni Theatr Arad Goch will be touring Wales from May – July 2018 with a brand new production 'Na, Nel!'.
16th July : 1:30pm
17th July : 10:30am

A new Welsh-language stage play by Meleri Wyn James for 6-11 year olds and their families, based on her popular children's books 'Na, Nel!'. The novels follows Nel, the mischievous young girl with an exciting imagination as she faces all sorts of fun and adventures. This is your opportunity to see Nel's crazy, funny, exciting world of adventures in the theatre!
Related Links